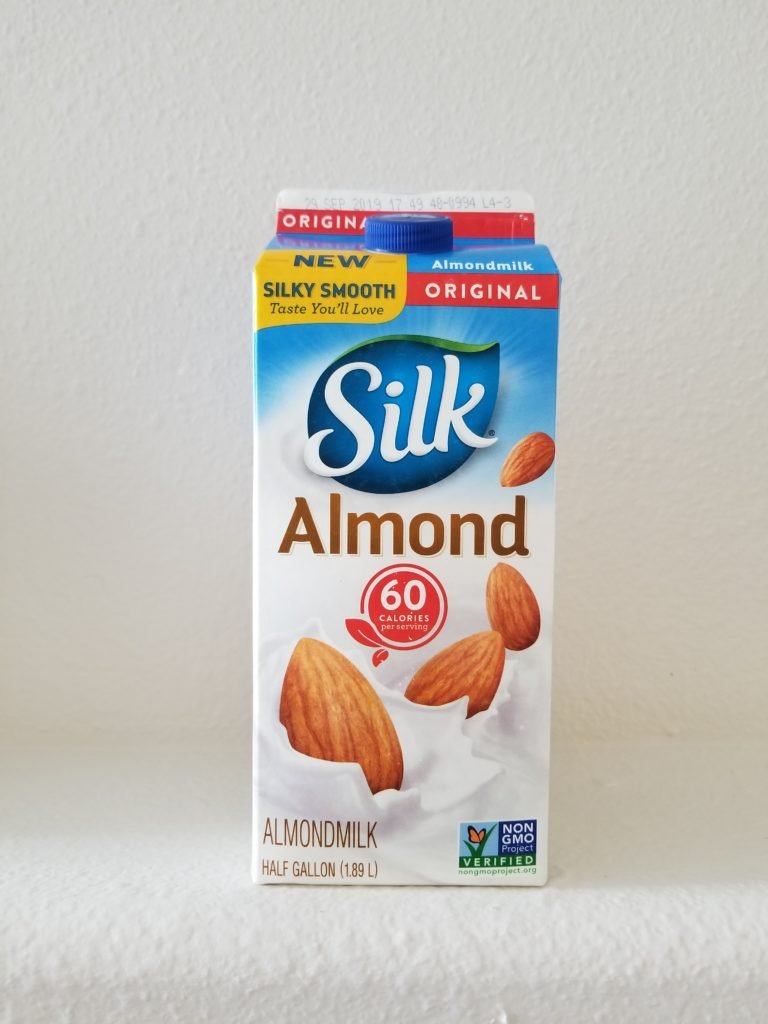 Even before I moved here in the US in 2016, I'm already using almond milk as a substitute for regular dairy milk. The decision was purely for health reason, because when I directly drink regular milk, my gut reacts badly to it. I'm still consuming products with dairy though such as ice cream and all, but milk for tea or cereal? Silk Almond Milk Original is still our choice.
Silk Almond Milk Original is Vegan, Gluten-Free, and non-GMO Project Verified
We are not yet vegan, but the fact that this almond milk is vegan is really a good treat! As a vegan drink, I love the smooth taste when you drink it. Plus, it's also gluten-free and non-GMO verified.
Silk Almond Milk Original is an excellent source of calcium and antioxidant vitamin E
They say that cow's milk is the best source of calcium. But the more I read about plant-based diet, I realized that this is not true. Just this product alone for example, already contains 30% of daily value for Calcium (1 cup). You can find the rest below in the nutritional facts section.
Ingredients
Almondmilk (Filtered Water, Almonds), Cane Sugar, Vitamin and Mineral Blend (Calcium Carbonate, Vitamin E Acetate, Vitamin A Palmitate, Vitamin D2), Sea Salt, Gellan Gum, Sunflower Lecithin, Locust Bean Gum, Ascorbic Acid (to protect freshness), Natural Flavor.
CONTAINS ALMOND.
Nutritional Facts
Serving Size: 1 Cup (240mL)
Servings Per Container About 8
Calories: 60
% Daily Value*
Total Fat: 2.5g
3%
Saturated Fat: 0g
0%
Trans Fat: 0g
Polyunsaturated Fat: 0.5g
Monounsaturated Fat: 1.5g
Cholesterol: 0mg
0%
Sodium: 150mg
7%
Total Carbohydrate: 8g
3%
Dietary Fiber: 0g
0%
Total Sugars: 7g
Includes 7g Added Sugars
14%
Protein: 1g
Vitamin D: 2.5mcg
10%
Calcium: 450mg
30%
Iron: 0.5mg
2%
Potassium: 0mg
0%
Vitamin A: 150mcg
15%
Vitamin E: 4mg
25%
Magnesium: 15mg
2%
Did you like this article? You can also check out our write up about Silk Almond Milk Dark Chocolate.
*Ingredients and Nutritional Facts are from Silk Official Website