Thank you for your interest on how to be meatless! We are thrilled that you like to know more on this topic. We welcome anyone who wanted to be part of the growing community of people on a meat-free diet.
Our main reason for launching this website is to be an online support system to people who wanted to take the plunge. Typically, friends /families that we talked to wanted to give up meat, but they are hesitant because of so many reasons. They think it's too hard to accomplish, they might miss the taste of meat, or their health can be compromised. You might need to consult a different website for the latter, as this is not a nutrition-centered one. But we are here to guide you on how you can transition your diet easily. After more than a year of being meat-free, we found the four keys that you need to be nail this journey.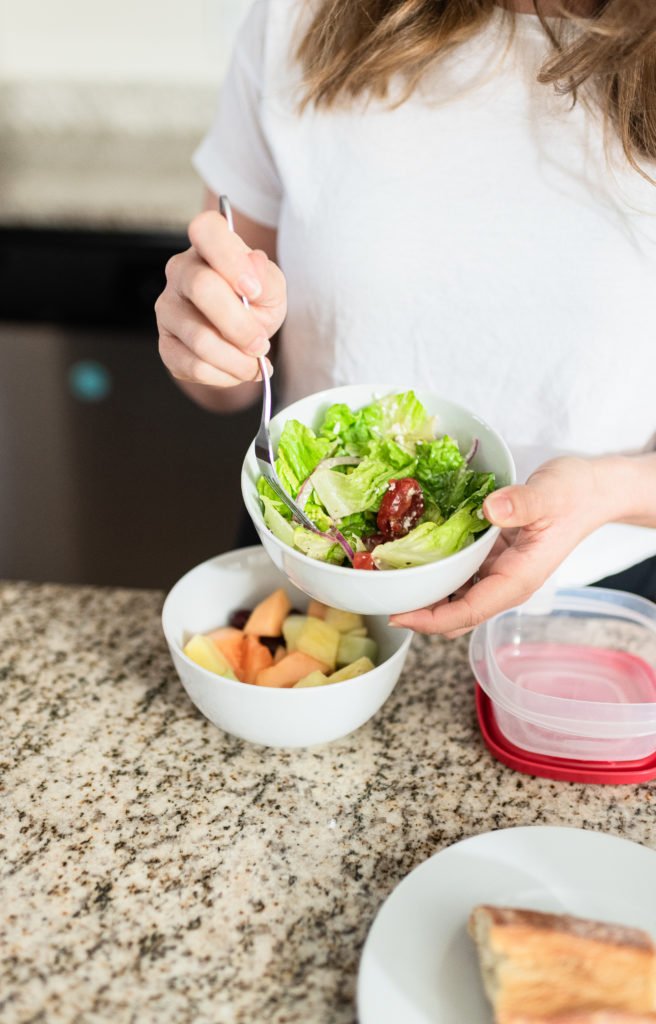 Four Steps to make the meatless diet an easy journey
Determine your big WHY
Like in big decisions we do in life, we need to establish the main reason why you want to transition to a meatless diet. Are you doing it because of your health? Is it because you do not want to be part of unnecessary animal killing? Or are you doing it for the environment? We also had these questions in our head prior to taking the leap. And if it helps, the big WHY that solidify our decision is we don't want to be part of killing animals anymore. There was actually a point that I tried to be pescatarian. I was trying to do baby steps, and my main reason was due to my health. However, I ended up eating chicken again after nine months. I think for the most part, it is easy to slide back because I was only thinking about myself and not about other lives. But to some, their health alone is already a big WHY for them to go meatless. But it is a definite step before you start this journey. Or else, you might find yourself eating meat again after sometime.
Commit to a specific meatless diet
After determining your big WHY, we now go to the specific meatless diet that you want to be part of. This is important as it will be the determining factor of your meal planning. Below are the known categories (from: https://www.bda.uk.com/resource/plant-based-diet.html :
Lacto-Ovo-Vegatarian: You do not consume animal meat but consume animal by-products such as eggs and milk (and other dairy products).
Ovo-Vegetarian: You do not consume animal meat and milk (and other dairy products) but eat eggs.
Lacto-Vegetarian: You do not consume animal meat and eggs but consume milk (and other dairy products).
Vegan diet: You do not consume any animal product including eggs, milk (and other dairy products) as well as honey.
Currently,I am a Lacto-Ovo-Vegetarian, while my husband is a Lacto-Vegetarian. Establishing our diet makes it easier for us to buy our food/ingredients as we both know what's okay and not okay to consume. Same goes when we are eating out.
Also, you need to factor in the allergies or anything that might affect your health if you decide to really do this. I don't have any food allergy and overall, I think my body is able to take the meat-free diet. I actually only get tummy ache when I eat too much dairy products. So I didn't have any issue with my switch. Make sure you put this in consideration and I highly recommend that you consult a doctor/practitioner/nutritionist if you think there will be a concern.
Choose your timespan
As much as we want you to do this for a long time, you might want to determine the timespan that you are committing to this diet. Is this something that you are going to sustain for a week, a month, a year, or as long as you can do it? This is just to avoid spiraling and feeling bad when you slipped back to eating meat again. It happened to me so I know the feeling and I want you to be clear on your goals. If you wanted to try it for a month, that's great! If you want to try it out for a week, then that's awesome, too!
Find a support system / community
And that is where we come in! We are going to be your friend, your cheerleader, the one that will support you as you go along this journey. You won't be alone and we can be your accountability partner if you want. We also share a lot of articles on meatless products on this website that would be really helpful to you. And once you get comfortable in eating meat-free, choosing what to eat will be easy and fun!I've always love grocery shopping, but now, I look forward to cooking and eating meat-free food unlike before.
And there you go! Those are our four steps for you to transition easily to a meatless diet. I know we call it easy guide, but it will take a huge determination to do this! Join us in our Be Meatless Community and we'd love for you to be part of this amazing family.